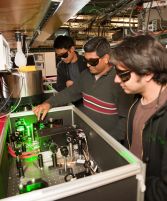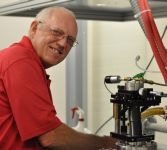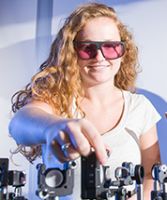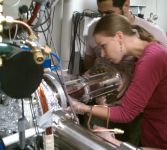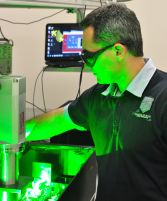 Recently Published Papers:
Enhanced extreme ultraviolet high harmonic generation from chromium-doped magnesium oxide
V. E. Nefedova, S. Frohlich, F. Navarrete, N. Tancogne-Dejean, D. Franz, A. Hamdou, S. Kaassamani, D. Gauthier, R. Nicolas, G. Jargot, M. Hanna, P. Georges, M. F. Ciappina, U. Thumm, W. Boutu, H. Merdji
Appl. Phys. Lett. 1 118, 201103 (2021)
Anomalous ellipticity dependence of the generation of near-threshold harmonics in noble gases
Bincheng Wang, Yinfu Zhang, Pengfei Lan, Chunyang Zhai, Min Li, Xiaosong Zhu, Jing Chen, Peixiang Lu , C. D. Lin
Phys. Rev. A 103, 053119 (2021)
Find more of our Publications...