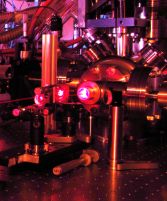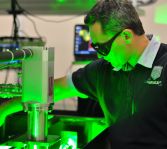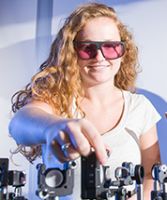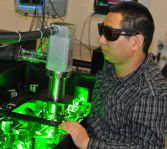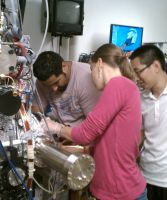 Recently Published Papers:
Few-femtosecond resolved imaging of laser-driven nanoplasma expansion
Peltz, Powell, Rupp, Summers, Gorkhover, Gallei, Halfpap, Antonsson, Langer, Trallero-Herrero, Graf, Ray, Liu, Osipov, Bucher, Ferguson, Moller, Zherebtsov, Rolles, Ruhl, Coslovich, Coffee, Bostedt, Rudenko, Kling, Fennel
New J. Phys. 24, 043024 (2022)
Direct evidence of the dominant role of multiphoton permanent-dipole transitions in strong-field dissociation of NO2+
Bethany Jochim, M. Zohrabi, B. Gaire, F. Anis, Tereza Uhlíková, K. D. Carnes, E. Wells, B. D. Esry, I. Ben-Itzhak
Phys. Rev. A 105, 043101 (2022)
Find more of our Publications...