International Year of Light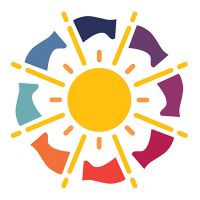 This year is the International Year of Light and Light-based Technologies (IYL), a global initiative which will highlight to the citizens of the world the importance of light and optical technologies in their lives, for their futures, and for the development of society. It is an unique opportunity to inspire, educate, and connect on a global scale.
An opening ceremony was held at the headquarters of UNESCO in Paris. Delegates included representatives from the UN and UNESCO as well as Nobel laureates Zhores Alferov, Steven Chu, Serge Haroche and William Phillips. The IYL will eventually involve over 100 partners from 85 countries.
At the James R. Macdonald Laboratory we study Atomic, Molecular and Optical (AMO) physics, with a special emphasis on the interactions of light and matter. We will be joining the celebration through our participation in the American Physical Society's (APS) Division of Atomic, Molecular and Optical Physics (DAMOP) conferences this spring.
The APS is also making freely available various history-making science papers relating to light, including those describing the invention of the laser and others outlining how photonics technology has become part of our daily lives.