This is the JRM Lab web site.
If you can read this, your browser is unable to properly import or use
Cascading Style Sheets (CSS). Please upgrade to a more modern browser.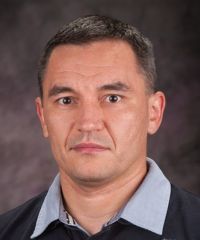 ---
The main focus of my research is the interaction of intense and short-pulsed radiation with matter. We study how atoms, molecules, clusters or nano-scale particles behave when irradiated with intense infrared, optical, XUV or X-ray light, and use different ultrafast light sources to image in real time photo-induced phenomena proceeding on femtosecond or even attosecond time scales.
---
Recent Publications:
See also Artem Rudenko's profile on Google Scholar.
Access to journal links may be restricted to subscribers.
The KSU Math/Physics Library offers an extensive collection of journal links.