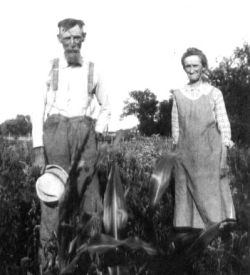 George and Carrie Needham
Caroline Olivia "Carrie" NEEDHAM
24 Feb 1850 - 21 Apr 1932
BIRTH: 24 Feb 1850, Worchester, Worchester, MA
DEATH: 21 Apr 1932, Tonganoxie, Leavenworth, KS
BURIAL: 23 Apr 1932, Maple Grove Cem., Tonganoxie, Ks
Father:
George William NEEDHAM
Mother:
Risa Loretta TITUS
---

                                               _John NEEDHAM _______+
                           _John NEEDHAM _____|
                          |                   |_Phebe SHATTUCK _____+
 _George William NEEDHAM _|
|                         |                    _Thomas CUSHING _____+
|                         |_Betsy CUSHING ____|
|                                             |_Elizabeth TURNER ___+
|
|--Caroline Olivia "Carrie" NEEDHAM 
|
|                                              _____________________
|                          _Jeduthan TITUS ___|
|                         |                   |_____________________
|_Risa Loretta TITUS _____|
                          |                    _Ebenezer INGERSOLL _+
                          |_Dorcas INGERSOLL _|
                                              |_Margaret WHITCOMB __+

---
[51] (Fort Leavenworth and the city of Leavenworth, KS were established
in 1827; Leavenworth county was organized in 1855. The city of
Tonganoxie was formally platted in 1866. Kansas was admitted
as a territory in 1854 and as a state in 1861.)

Carrie O. Needham Obituary Abstract
"Tonganoxie Mirror" Obituary Vertical File
Tonganoxie Public Library
28 Apr 1932 issue

Obituary of Carrie Needham
Leavenworth Times
22 Apr 1932

1850 US Federal Census
Worcester Ward 5, Worcester, MA
Roll: M432_342, Page: 212

1860 US Federal Census
Loda, Iroquois, IL

1870, 1880 US Federal Census
Stranger Twp, Leavenworth, KS (ie, Tonganoxie)

1875 Kansas State Census
Stranger Township, Leavenworth, KS
Kansas State Historical Society Microfilm Roll: ks1875_11

1895 Kansas State Census
Tonganoxie Twp, Leavenworth, KS
(In the agricultural section of the census, Cary Needham is listed as owning
20 acres of farmland, with 15 acres under cultivation, with a value of $1000.)

1900, 1910, 1920, 1930 US Federal Census
Tonganoxie Twp, Leavenworth, KS

Needham Lineage and Genealogical Notes
Previously unpublished; 1962
Hawley Vincent Needham, Kathryne Lowe Needham Shepherd

Needham Family Genealogical Notes
Unpublished work; 1998
Virginia Joy Chism Nichols
Record #48

Dates on grave agree with above; Maple Grove grave is with other family members
just off and halfway down second road past cemetery entrance.