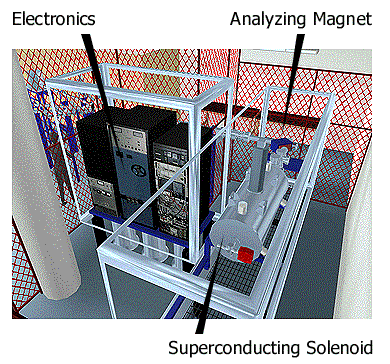 Take a virtual tour of the James R. Macdonald Laboratory! Click on the image at left and explore the Tandem, Linac, CRYEBIS or any other part of the lab. Panoramic imagery and descriptive text are hyperlinked together to provide a fun and educational visit to the lab from the wherever you are.

Shown at left is a still image from the tour showing the CRYEBIS on its high-voltage platform and its associated electronics.

The panoramic images require installing the iMove (formerly SmoothMove) plug-in. Unfortunately iMove, having been supplanted by QuickTime VR, is no longer supported. The desktop viewer program works, but the plug-ins do not work in the latest web browsers.